THE HILLBILLY WEDDING- INTERACTIVE MURDER MYSTERY
Y'all are cordially invited to most unique and uproarious event of the year – "The Hillbilly Wedding" interactive murder mystery, available in Vancouver and anywhere across Canada! Get ready to don your overalls, straw hats, and cowboy boots as you step into the wild and hilarious world of a backwoods wedding gone wrong.
Picture this: a picturesque barnyard setting, complete with bales of hay, mason jar centerpieces, and a lively pig hollering competition. As you gather for the nuptials of Donavon from the big city of Toronto and Lily-Beth, little do you know that a dastardly crime is about to take place. It's up to you and your fellow guests to solve the mystery and bring the culprit to justice!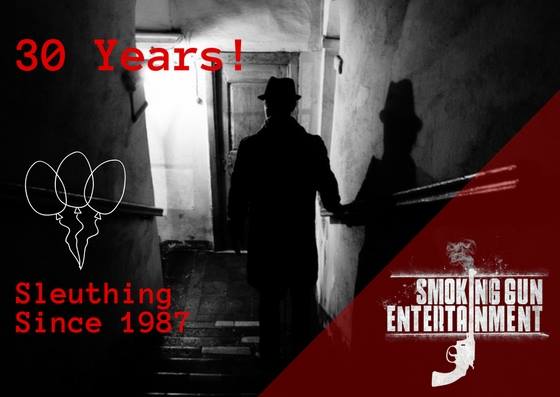 Throughout the evening, you'll be questioning the suspects, from the quirky family members to the suspicious city folk. Each character comes with their own secrets, motives, and hidden agendas. When you mingle with the other guests, gather clues, and eavesdrop on conversations, you'll uncover a web of deceit, jealousy, and hilarious misunderstandings.
But that's not all! In the midst of the investigation, you'll have the chance to participate in the legendary pig hollering competition. Show off your vocal skills and compete against your friends and colleagues to see who can summon the most impressive pig call. It's an uproarious time and will have everyone laughing and cheering!
Our experienced event organizers from Smoking Gun Entertainment will ensure that the entire evening is filled with laughter, surprises, and unforgettable moments. We'll provide you with all the necessary materials to create an immersive and entertaining experience.
"The Hillbilly Wedding" interactive murder mystery in Vancouver will come to any venue you book. It is not just a night of sleuthing and laughter, but also a fantastic opportunity to have a team building event to strengthen bonds, foster teamwork, and lasting memories. Work together with your fellow guests to crack the case and celebrate the joyous occasion.
So, grab your hayseed, polish your pig hollering skills, and get ready for a night of hillbilly hilarity! Book "The Hillbilly Wedding interactive murder mystery for your Corporate Entertainment in Vancouver, and prepare for a knee-slappin' good time that'll have everyone talking for years to come!